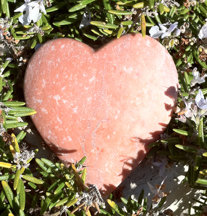 Do you have days when you wake up in the morning with all your fears hammering around in your head? You feel a sense of dread. How are you going to get rid of the fear? You so want to have a great day. You so want to feel confident, energized, motivated and full of love.
All the emotions we can ever feel boil down to two very opposite states of being: we can either be in fear or love.
When your fears take over, you feel heavy, small, everything is an effort. Your mind keeps reverting to the worst scenario as your most likely outcome. You know if you have any hope of success, you have to think positive, but trying to do so is like lugging a sack of stones up a slippery hill. Love seems to be as distant a destination as a glimmering star in the night sky.
So how do you shift from fear to love?
Here are two ways: [Read more…] about How to Shift from Fear to Love