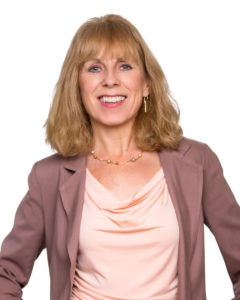 Nicola is a passionate, inspiring and entertaining speaker, whose message about success without stress is packed with thought-provoking anecdotes and immediately actionable steps for personal transformation.
One of her most popular topics is:
Success Without Stress: How to Stop Your Head from Blocking Your Brilliance
Would you like to discover how to lessen stress and increase ease and flow in your business and life? Do you swing between having great days, and days when you're tense, pushing yourself and beating yourself up? Discover how you can, with one masterful decision, transform challenges into solutions and confidently create what you want. Become a shape shifter and enjoy your success in 2019.
You will learn:
Three ways your head can get in the way of the results you want to see
How to use a simple antidote to stress and overwhelm, to feel more relaxed, alert and inspired in less than five minutes
How you can harness the power of your heart to guide you towards solutions to any challenge, greater ease and next steps
You will leave with tools you can use to enrich your life, enhance success and expand your experience of what you are capable of.
Other topics include:
The Joy Solution for Success
The Joy Solution shows you how to access joy no matter what is happening, which is key to success. Discover how increasing joy and self care can accelerate your business and your ability to quickly transform problems into solutions.
Themes Nicola covers in her talks:
Confidence / Empowerment / Valuing yourself
Handling Stressful Situations / Transforming Stress
Stepping Up Joy and Self Care
Improving Decision-Making Skills
Trusting Yourself and Life
And more
" "Nicola Walker is a charming and captivating speaker. She brings so much joy when sharing about her work. She clearly embodies the results gleaned by using the tools she suggests—including self care, transforming stress, and manifesting our brilliance. – Andrea Devaux, President and Cofounder, NEW of Marin, CA
" "Nicola was well received by all of the attendees to our Monterey chapter of the Successful Thinkers Network. Her warmth and friendly personality lent to a very positive experience. We walked away knowing that our lives, both business and personal, would be improved by having met Nicola and having heard her presentation. I can recommend Nicola to be your next speaker." – Successful Thinkers Network, Monterey Chapter, CA
"As a host for an expert speaker series on small business management and personal development, I had Nicola speak to a group at my venue. She facilitated a discussion on the downsides of being in a comfort zone versus the positive benefits of getting in the "flow" of a personal "Zone". Her facilitation was enthusiastic and engaging and I would recommend her as a productivity coach for a team or individual." – Chris Yalonis, Founder/President, VenturePad, San Rafael, CA
Book Nicola for your next event by completing and submitting the form below: