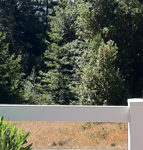 "Finding and following your inner calling is different for everyone, so that's why comparing yourself to others is just being cruel to yourself and so not the point."
"I actually felt shame about having taken so long," a client admitted the other day. "I've been sitting on the fence, but I couldn't get clear enough to move forward with what's been calling me."
My heart was wide open feeling the pain of her shame. I immediately guided her to be gentle with herself, to help her see that the unfolding of her passionate purpose has been perfect, that there is always a larger picture where so many things you wouldn't even think of need to happen before you can be ready to take those first steps.
"It's different for everyone," I said, "so that's why comparing yourself to others is just being cruel to yourself and so not the point."
The call of your heart speaks in whispers, nudges and yearnings. It evolves and takes shape with its own timing as you take the steps to meet it. Listen to your heart – it is showing you the way to live your purpose. You could feel drawn to write, to paint, to speak in front of groups, to travel, to interview people, to be part of the solution to a social or environmental issue, to invent something that you keep imagining and long to make real.
Whatever pulls you and speaks to you is an ingredient of your vision. It will either be part of the life that is perfect for your soul or will help you to get closer to following your inner calling.
The greatest advance you can make is to love yourself for being exactly where you are. [Read more…] about How to Stop Beating Yourself Up for Taking So Long