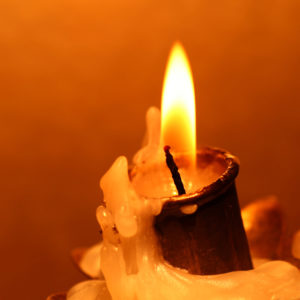 Each year rolls into a whirlwind of light, dark, joy (for some) and overwhelm in the final month of December. Practice self care during the holidays and remember to love yourself. It's so easy to get blown away from your wise center by the surge of activity pulling you in a myriad of directions at this time of year.
This is a time when we become extremely vulnerable to the sadness in our life as well as the opportunities for joy and connection. If you have lost a loved one, especially recently, the glaring gap that was once filled by their presence is extremely painful. If you don't have family, a partner or friends to be with, it is easy to feel lonely and isolated.
As daylight contracts to its smallest offering and the sun is often blanketed by cloud, it is natural to want to give yourself some quiet time, your own version of hibernation. This is why it is always so important to know how to practice self care during the holidays and return to peace.
This dark end to the year is also the season of the light. Light is available to us all. We are made of light. If you feel like you have wandered away from the light, you can choose to turn it on again. Being with those you love, sparkling at parties and the warm glow of holiday gatherings is one way to light up your heart. However, it is good to know how to also find peace, love and light when you are alone, especially when you feel stressed, sad or lonely.
Here are five ways you can practice self care during the holidays so you can return to peace, light and love:
Meditate for as long as you like. Deep, longer meditations are great. If you are short on time, spend a few minutes quietly breathing with your eyes closed. Take a few deep breaths to begin, then let your breath breathe you from deep down in your belly. Your body has wisdom. It enjoys and appreciates relaxation during the day as well as when you sleep. When you restore and reenergize, your subtle intuitive systems spark back into life again. You become more alert and aware of the whispers that will help you through each day.
Create sanctuary in your home. You want to feel the warmth of the hearth even if you don't have a fire in the grate. Clear away the clutter, create focal points that give you pleasure and light candles for quiet, nurturing times of peace. Self care during the holidays begins with how good you feel in your own home.
Get under the duvet. In other words, have a rest under the covers. When you lie down in the warm, coziness of your bed, your body naturally begins to unwind. Rest until you breathe freely again and feel the peace that is deep down in your heart, beneath all disturbances. If you are sad or grieving, peace will seep through the cracks in your pain, especially when you are willing to stay open and not churn over and chomp on your painful story.
Do something you love. Read an inspiring book, listen to some delightful music or go for a peaceful walk in nature. Whatever you do, let it be something that feeds your soul. Restore your sense of appreciation, reflection and joy.
 Nurture your body. Long, hot soaks in the bath with aromatherapy oils, massage or self massage with body lotion, gentle or restorative yoga, dancing (especially more expressive dancing). Your body loves to melt and stretch, easing away all the tension in the muscles and joints. It's easy to forget that your body mind is so responsive if you live a lot in your head. Peace and bliss soothe and return you to the fullness of the present moment.
Treat yourself to self care practices during the holidays that help you how to find peace and sanity in the midst of a demanding existence. You can find peace in the depths of your heart and soul. Nourish yourself and you will love your life so much more!
Nicola Walker has been an inner freedom coach and hypnotherapist for nearly 20 years. She is the author of the upcoming book, Joy in the Middle of the Mess: An Evolutionary Quest From Self Doubt to Success.  She has developed her own method for connecting with intuitive wisdom to get clarity on challenges and decisions.
Nicola works with entrepreneurs and leaders who want to increase confidence and belief in themselves, while exploring solutions to the pressures and stresses of success. She guides her clients to confidently move forward so they can experience true success, freeing them to love their life while doing the work that is meaningful to them.