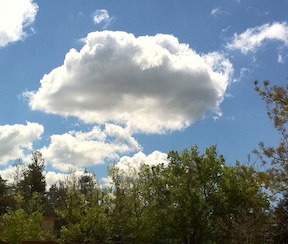 Does your mind sometimes drive you to distraction? How often do you catch yourself worrying, imagining negative outcomes or getting upset when what you want is not happening. Discover how mind awareness can help you to stop negative thinking.
Maybe you are good and catching your negative thoughts. But when you catch yourself, do you stop negative thinking? Or, do you just pick up where you left off on the downward spiral of worry, fear and negative mind talk? I don't really like the term negative thinking. It sounds heavy and judgmental. But I know I can feel pretty heavy when I start worrying or judging reality.
So what to do? First of all, congratulate yourself, because if you're reading this article you have probably moved, for the most part, out of the first stage of mind awareness.