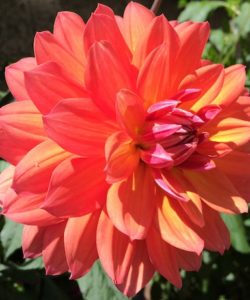 "I've always dreamed of having an exciting life," a woman in her mid-thirties told me.  Now she was concerned because she had given up on her dreams in order to play safe, while at the same time fearing that her life was running away from her. Are your fears making you give up on your dreams? I often come across people who feel like they have compromised on their dreams. Dreams change. The dreams you have in your early years can be transplanted by new dreams as you grow and evolve. Yet, the more you've been knocked around by life, struggled and tasted failure, the harder it can be to rise up and experience the fruits of your yearnings.
Five reasons why people compromise or give up on their dreams that I come across the most.
Believing you can't have what you want.
Fear that you won't be successful.
Fear that you're not good enough.
Inability to see or figure out how you can achieve what you want.
Habitual self doubt, low confidence and indecisiveness.
How can you let a fear, limited belief or old wounds make you give up on your dreams? If you do let your fears and doubts have the final say, then you've given up on the unique spark of creative impulse that lives in your heart. It's like placing a large stone over the seed of a flower you planted in your garden. That beautiful flower will never see the light of day. Sometimes, it becomes too much to keep trying to figure it out alone so you just shove the stone over the flower, because it seems too complicated and arduous to keep trying to have what you want.
What is your dream?
Do you have dreams you discarded because you thought they weren't possible? What dream do you want to believe, to claim for yourself and make your reality?
Since making joy a priority in my life, I have discovered that even though we long for love, fun and excitement, self expression as a form of personal fulfillment is an important component for a feeling of completion in our lives.
Personally, I experience a deep sense of warmth, peace and connection when I sit down to write my book. Similarly, when I am doing hypnotherapy and coaching with my clients, I love watching how words that are just what my client needs to hear to heal and achieve their dreams come pouring out from me.
Maybe your form of self expression becomes a business or start-up, an educational or socially transformative organization. Or, you have a creative project such as a book, a performance, exhibition or a movie. When you find what is yours to do, totally in alignment with your heart and soul, you live the creative process that is beyond the workings of the logical mind.
Are your fears making you give up up your dreams? Don't give up on your dreams!
Let me share a secret with you. It may sound familiar. The more closely you clutch at a dream, insisting that it comes true, the more likely it may slip away. Yet, the lighter you hold a dream, yet commit to it all the same, the easier it can blossom.
Give your dreams room to breathe
Feed them with love and wisdom
Keep taking regular action on them, believing in them 100%
You have your dreams for a reason. They wouldn't be in your heart if they were not yours to live. When you honor your dreams and follow them, you become the person who was meant to have your big dream. You grow just in the way you need to grow, with strength, courage and determination. There are people in the world who are meant to be part of your dream. Your dreams exist to touch, inspire and help people who are waiting for you to show up in their life.  Each one of us has a patch in the big quilt of life. Get moving on your patch now!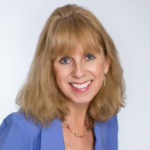 Nicola Walker works with women who want a purposeful, passionate life to navigate the mess (the mind and their life's circumstances and what's happening in the world) so they can flourish and thrive! She has been an inner freedom coach and hypnotherapist for nearly 20 years and is the author of the upcoming book, Joy in the Middle of the Mess: An Evolutionary Adventure of Self Discovery in the Quest for Success.
Subscribe to Nicola Walker Coaching's blog via email