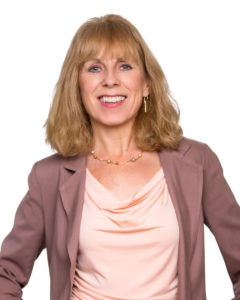 Would you love to feel more joy in your work day, no matter what is going on? Discover how choosing joy helps you to free yourself from pressure, stress and your go-to energy drains. Keep your joy alive to achieve the best kind of success – loving all of your life.
Joy is a choice, which makes life and work easier and more rewarding. Many people don't realize the importance of joy, yet joy is a part of who we are. The Joy Solution shows you how to access joy no matter what is happening, which is key to success.
Joy is the flip side of fear and overwhelm. With joy, you become bold, confident and intuitive. You feel alive with a clear head and an open, wise heart, which increases trust and respect from colleagues, potential clients and customers. You can handle challenges and difficult decisions with ease, which is crucial for leaders, whether you are an entrepreneur or professional in a job.
Joy Solution presentations and workshops offer participants key steps they can take for practical breakthroughs such as:
Heightened mental clarity and balance from feeling joy whatever the circumstances
Increased confidence in yourself and your value to improve sales conversations and business success
Greater freedom of expression with your message online and in person
Skillful use of time creating an enjoyable and productive work day
Improved ability to make micro-choices and decisions you can trust
Courage to step out of your comfort zone into the zone of your full potential
Discover how to keep your joy alive to achieve the best kind of success – loving all of your life. If we each do this, we can make the world a wonderful world to live in.
"Nicola was well received by all of the attendees to our Monterey chapter of the Successful Thinkers Network. Her warmth and friendly personality lent to a very positive experience. We walked away knowing that our lives, both business and personal, would be improved by having met Nicola and having heard her presentation. I can recommend Nicola to be your next speaker."
– Successful Thinkers Network, Monterey Chapter
"As a host for an expert speaker series on small business management and personal development, I had Nicola speak to a group at my venue. She facilitated a discussion on the downsides of being in a comfort zone versus the positive benefits of getting in the "flow" of a personal "Zone". Her facilitation was enthusiastic and engaging and I would recommend her as a productivity coach for a team or individual." – Chris Yalonis, Founder/President-VenturePad, San Rafael, CA
Book Nicola for your next event by completing and submitting the form below: